Indoor Air Quality in Our Schools
There has been a stream of new and ever changing information over the last two years, sparked by the pandemic, regarding Indoor Air Quality (IAQ) in our public schools. There is no single answer or technology that can be applied to all schools – each school is unique, from age to size and complexity of HVAC systems.  Some schools have operable windows with no air conditioning and others have state of the art heating and cooling systems. Unfortunately in many cases, emergency "band aids" have been applied on both new and old HVAC systems resulting in significantly varying levels of IAQ in these facilities. Regardless of the age and complexity, students and staff deserve to have the best custom IAQ plan in place. Let SES develop a custom IAQ plan for your schools' individual needs.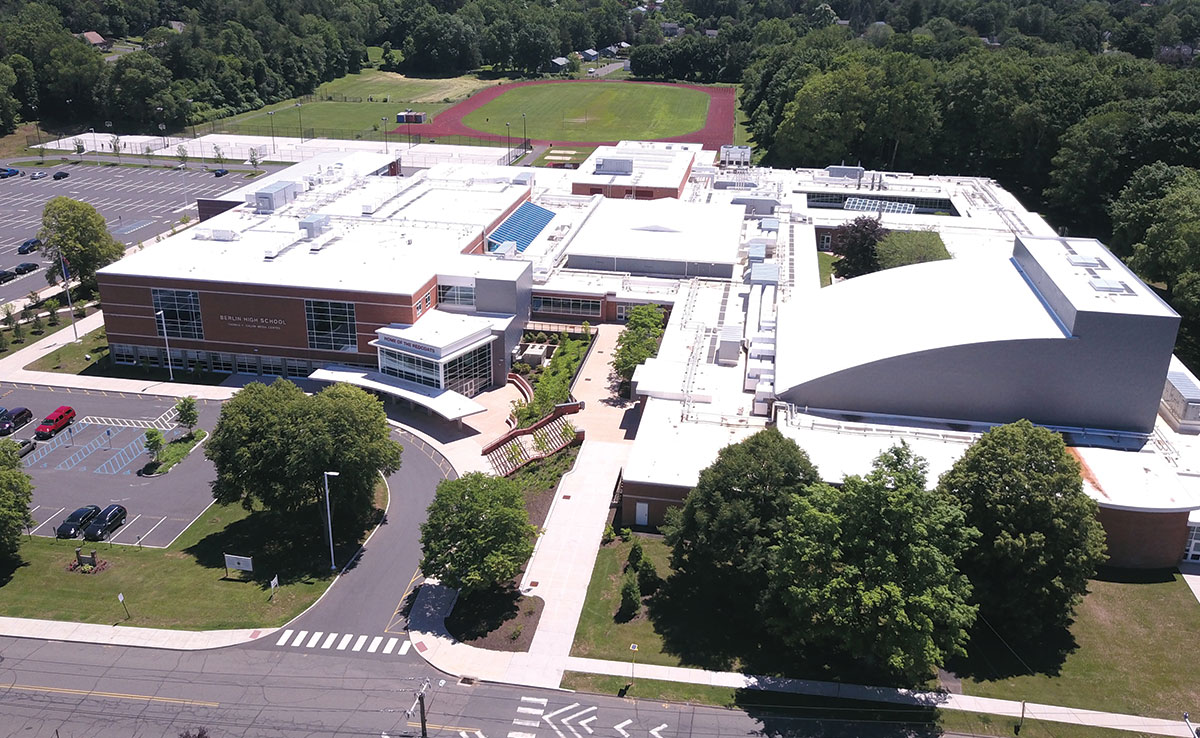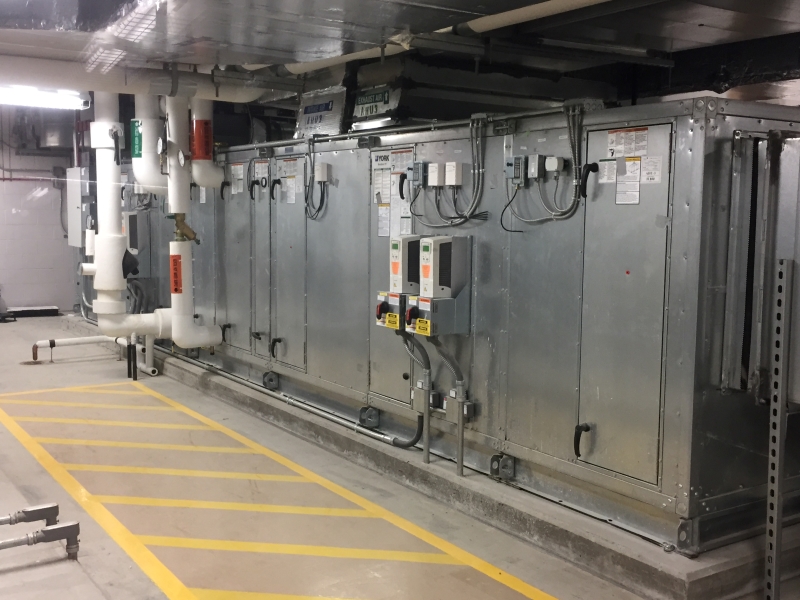 Case Study – Berlin Public Schools
SES was hired by the Town of Berlin to assist in analyzing each school in their district and providing appropriate IAQ recommendations based on age, condition, and use of each space. The schools ranged from a newly constructed high school equipped with new dedicated outside air units and chilled beams to older elementary schools with traditional unit ventilators. A different approach was taken at each school.
A scope review kick off meeting between SES, the Town, controls vendor, and testing, adjusting and balancing contractor ensured all parties were on the same page prior to any tests or adjustments.
After reviewing the design documents for each school, SES conducted a light-level of retro commissioning consisting of a physical condition inspection and a controls point-to-point check out. Alongside the retro-commissioning work, a testing, adjusting, and balancing contractor worked directly behind SES, measuring total airflow to the spaces along with the associated outside airflow.
Due to the tight schedule and large scope of work, weekly commissioning reports were issued highlighting any deficiencies found during the testing. These reports were then reviewed with Town of Berlin and applicable trades were assigned to correct the deficiencies. Lastly, the design and operation of the units were reviewed to determine what adjustments could be made without overloading the units.
Following the completion of this work, the Town of Berlin was left with an in-depth condition assessment of their air handling units, a better understanding of the airflow levels and distribution throughout their schools, and a list of recommendations for further improving the indoor air quality of the spaces. While a lot can be done to improve indoor air quality of spaces, important factors such as the design capacity of the air handling units, usage of spaces and costs of the recommendations should always be weighed against the benefits to determine the right solution.
Our Purpose: Advocating for clients to achieve healthy and efficient buildings
Naugatuck Valley Community College Retro-Commissioning
Katelyn Birge
2023-04-28T14:31:45+00:00